New developments in Nonlinear Partial Differential Equations and Applications
Venue : TIFR CAM, Bangalore, India
Dates : 1st - 4th November 2017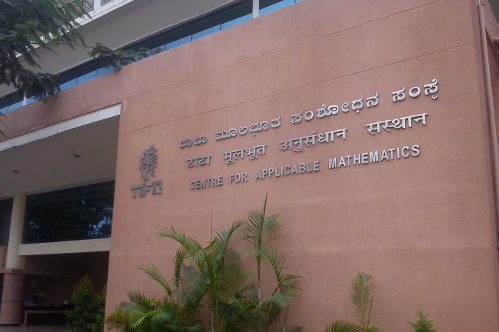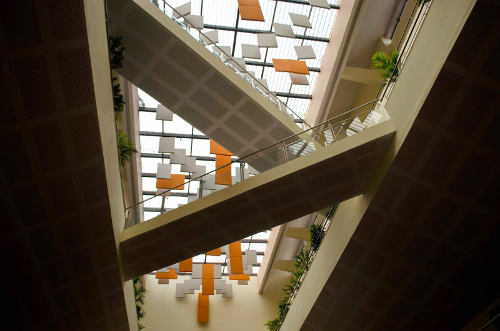 The theory of non-linear  partial differential equations (PDEs) both stationary and evolutionary  are of fundamental importance in mathematical analysis and through recent breakthroughs and insights, it has reached a stage where some difficult and important questions can be fruitfully addressed. This conference  will focus on a large class of singular and degenerate PDEs ranging from flows by mean curvature to the infinity Laplacian. Although these equations have a common structure, they are connected to many different applications such as the diffusion in highly non-homogeneous media. A crucial role in understanding non-linear phenomena is played by regularity estimates based only on the structure of the equations. In several ways the recent advances open up a whole new area of research similar to the progress that started a few decades ago concerning regularity and free boundary problems for linear PDEs. The new methods have already turned out to be powerful enough to solve previously unreachable problems. Therefore, the purpose of this conference is to bring leading experts from all around the world to give  a constructive and inspiring reflection on the state of the literature surrounding such equations which will boost some further research  in this and related areas.  
This conference will be preceded by a month long lecture series  at TIFR CAM by Prof. John Lewis from University of Kentucky who is one of the leading experts  in the area of  regularity  and potential theory for degenerate  elliptic and parabolic equations.
S

cientific committee

Prof. Nicola Garofalo (University of Padova, Italy)

Prof. John Lewis (University of Kentucky, USA)

 

Local Organizing Committee

 
Invited speakers
| | |
| --- | --- |
| 1. Prof. C. Amrouche ( University of Pau, France) | 12. Prof. Juha Kinnunen ( Aalto University, Finland) |
| 2. Prof. L. Boccardo ( University of Rome, Italy) | 13. Prof. John Lewis ( University of Kentucky, USA) |
| 3. Prof. S. Byun ( Seoul National University, Korea) | 14. Prof. Peter Lindqvist (NTNU, Norway)* |
| 4. Prof. Imran Biswas (TIFR CAM, India) | 15. Prof. Kaj Nystrom ( Uppsala University, Sweden) |
| 5. Prof. M. Bulicek (Charles University, Czech Republic)* | 16. Prof. S. Prashanth ( TIFR CAM, India) |
| 6. Prof. Alberto Farina ( LAMFA, Italy) * | 17. Prof. Patrizia Pucci ( University of Perugia, Italy) |
| 7. Prof. Fausto Ferrari ( University of Bologna, Italy) | 18. Prof. Yannick Sire (Johns Hopkins University, USA) |
| 8. Prof. Nicola Garofalo ( University of Padova, Italy)* | 19. Prof. Jose Urbano ( University of Coimbra, Portugal) |
| 9. Prof. Ugo Gianazza ( University of Pavia, Italy) | 20. Prof. E. Valdinoci ( University of Melbourne, Australia) |
| 10. Prof. J. Giacomoni ( University of Pau, France) | 21. Prof. TV Anoop ( IIT Madras, India) |
| 11. Prof. Bernd Kawohl ( University of Cologne, Germany) | 22. Prof. K. Sreenadh ( IIT Delhi, India) |
| | 23.Prof. Sebastian Schwarzacher ( University of Prague)* |
( * Yet to confirm )
Who can Apply ?

Faculty, post doctoral fellow and PhD students working on elliptic and parabolic PDE are encouraged to apply.
How to Apply ?

Applicants are requested to send their resume at npde@tifrbng.res.in.  We would  admit up to 20 participants.